Sinead Jennings – Olympian & World Champion Rower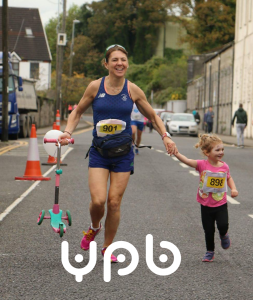 The YPB Team are delighted to have Olympic and World Champion rower Sinead Jennings on board. In 2000, Sinead won a World Championship bronze in the women's lightweight singles rowing before claiming World Championship gold in 2001.
While continuing her professional medical career and having a family, she decided to return to the water to qualify for the Rio Olympics in 2016 where she finished 6th with her rowing partner.
Not just an outstanding athlete and mother of three beautiful daughters, Sinead also works as a GP. She has mastered living her personal best everyday while juggling so many demanding parts of her life. It is an understatement to say that Sinead is an inspiration to us all on the YPB Team – her example encourages us to make that extra effort to live as the best version of ourselves. Thank you for sharing your adventures with us Sinead!
Tara Grosvenor – Elite Triathlete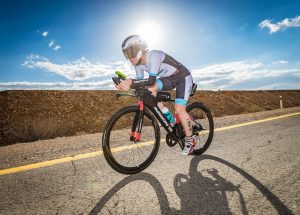 Tara's sporting journey began with the odd bit of 'hobby' running, cycling, rock climbing and walking about 5 years ago. She quickly fell in love with the adventure and outdoors. With a competitive streak, she began to enter the occasional race. After running her first 10 mile race – The Tough Ten in Weston Super Mare – she still recalls the feeling of major achievement on crossing the finish line!
The sense of achievement and palpable opportunity for more of the same got the better of me. I began to enter bigger, longer, steeper and more challenging running races both in the UK and abroad and saw improvement in my times and placings.

I started to see a cataclysmic lifestyle change starting to happen. Whereby my happiness improved. My friendship network started to become sport orientated. My passion started to shine through for the outdoors. The need for endorphins became evident. A desire to get better and quicker emerged.
Tara started racing triathlon in 2016 with the Ironman Mallorca 70.3. Having now raced, placed, and topped podiums all over the world, Tara recently placed 1st in her AG and 2nd overall in Ironman South Africa!
I am  extremely excited to be able to represent, support and work with YPB as an ambassador.

I love the feeling of racing, going fast and pushing my limits. Triathlon has become a way of life for me and all the early starts, long days, late nights and hard work are worth getting to the start line on race day feeling able to represent myself and those that support me as best as I possibly can.

Tara has reached her aspiration for 2018 of qualifying for the Ironman World Championships in Kona, Hawaii! The whole YPB team wish her all the best and are proud to support her!
Don Hannon – Ultra Runner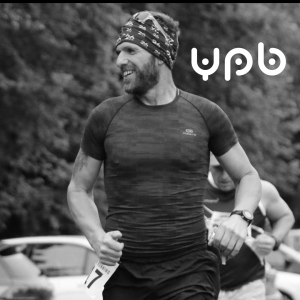 Don Hannon is one of Ireland's most gifted and experienced Ultra Runners and coaches. He is an avid trail runner – it's a passion! He has run all over Ireland and the world with outstanding results, never shying away from an extreme challenge.
Don now uses his passion to live his personal best by running to save lives. In July 2016 he donated half of his liver to his sister in a life-saving operation. He is an inspiration to us all on the YPB team and in 2018 he ran 1000km through Ireland to raise organ donor awareness.
Don continues to run incredible distances and is the voice of the ultra distance athlete on our panel when developing our products.
Robin & Rory – Adventure Multisport
Robin and Rory met in school and became great friends through rugby. Now, they live and train together, and both completed their second marathon this year. Bitten by the endurance sports bug, they're looking to take the challenge to new heights! Robin and Rory are competing in the next RedBull Defiance adventure race in New Zealand. This will be their first adventure race but that believe that through structured training, listening to your body, optimal nutrition, and goal setting anything is possible. YPB are proud to be part of Robin and Rory's adventure as they endeavour to overcomea challenging event. This adventurous duo believe that you can do anything you put your mind to.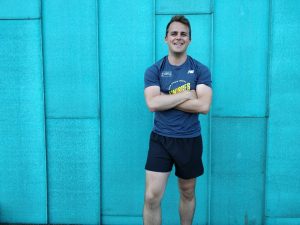 Robin is the motivator. He has a never say can't, wont or no attitude. Very useful when taking on the hottest ever London Marathon! Robin was the key inspiration to take on Defiance – his salesman skills cannot be doubted. Always ready with a one liner, Rob can get anyone to push through that extra km. Training is Robin's outlet and reset for the mind after a tough day at work. When he's not training he's recovering on the couch or at band practice. Robin knows the physical and mental benefits of being active and loves to share it. He'll help you get your 5km PB and be out there with you during the hard miles!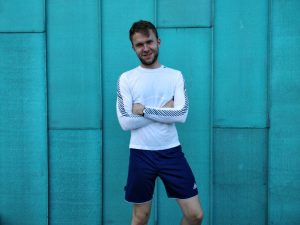 With a Sports Science degree, Rory loves the research and planning that goes into a great training plan. He's the brains behind the brawn of the team, keeping the plan precisely on target. Between 9-5 you'll find him deep in data, making patients at Great Ormond Street Hospital safer. His recovery from training? Nothing better than unwinding in front of his art easel. He's also the sensible one, making sure nutrition is sorted and of course, he always carries the water on runs!
YPB wishes Robin and Rory the best of luck juggling the day to day of life with their training in pursuit of a new adventure!
Neil Bolger – Elite Triathlete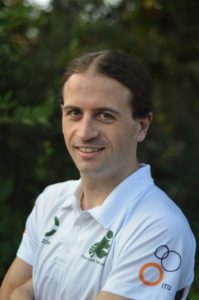 Neil is an Irish Elite Triathlete. Brought to swimming lesson at age 4, Neil progressed quickly to the deep end, from widths to lengths. He entered competitive sport at age 7 with Terenure swimming club. Making the move to Templeogue swimming club a year later, where he would spend the rest of his swimming career.
Triathlon came by chance in 2003 with the newly formed Pulse Triathlon Club. A week later he attended their open day and rest is as they say history.  After competing in his 1st triathlon at age 16 in 2004 he was hooked.
Neil raced domestically as a Junior while in school and University before making his elite debut as an U23 at the London City Triathlon in 2010. He spent the 2011 and 2012 seasons racing the British Triathlon Super Series gaining valuable elite experience.
2013 was a breakthrough year for Neil with two top 10s and a top 15 finish at British super series races. This was enough for him to finish the Series 4th overall. Impressed with his results, Triathlon Ireland awarded Neil his ITU debut at the Alicante World Cup that year.
Since then Neil has been racing regularly on both the British Super series and the ITU European Cup circuits. He has shown continual improvement and experience with strong results at European cup level as well as Podium finishes at the 2015 and 2016 Irish Elite Sprint Distance Championships.
YPB are proud to be part of Neil's nutrition and training plan! We always look forward to reading his training updates and race reports!
JuJu Jay – Mountain Runner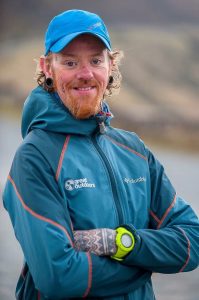 JuJu Jay is well known for sharing his passion and knowledge of the trails and mountains, from Glendalough to mountains all around Ireland.
JuJu runs his own successful trail running community, aptly named Mud Sweat and Runners. leading people in the hills to run and get stronger. He also writes his personal trail running and hiking blogs and writes for Irish Runner Magazine. His writing can also be seen in many publications from outdoor books, magazines and newspapers. JuJu also tests and reviews trail running and hiking gear for Great Outdoors and Columbia Sportswear.
Sharing that knowledge is very important to him. You can spot JuJu on a daily basis doing what he loves most, sharing his passion for mountain running with others or just out on a solo run through the hills. Believing calendar age is no barrier to being active, JuJu also works with the Active Retirement Group in Laragh. He teaches one to one trail sessions, night runs, beginner and advanced, outdoor boot camps and weekend adventure group runs. Something for everyone!
​JuJu's regular training run includes visiting his parents a mere 53km away! When not training, JuJu is usually racing. Some of his recent mountain races include:
Marathon du Mont Blanc in Chamonix, France – 44km with 2,000m ascent
Glencoe, in the foothills of Ben Nevis – 42km with 1608m ascent
La Palma Ultra Skyrace  – 74.3km with 4500m ascent
Mournes Skyline mountain race – 35km with 3375m ascent
Scafell Skyline Race – 42km with 3000m ascent
7 Sisters half marathon with 2000m ascent
Of course, he has notched up many other endurance races including The Tollymore Ultra, The Glacier Lakes self-navigated, The Stone Mad Marathon in 4th place.
JuJu Jay is also an avid hiker, mountain biker, free climber, yoga, and road cyclist. He even swims in rivers or lakes on most days! When it's time to recover he walks the hills with his dog Patch – a hike that might wind up with camping and overnight navigation.
​Juju loves to live his life on the edge, spending all his time on the hills every day! 😎⛰✌💪
The YPB Team loves the outdoors, but JuJu brings us to another level and we're excited to be part of his life in the hills! 
Edel Henriques – Runner & Triathlete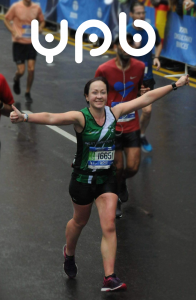 Edel found her personal best 5 years ago when she completed her first 8k walking event. Since then she has gone from strength to strength, running marathons and ultramarathon events. In the next few years she aims to complete the big 6 marathons – 2 down already!
I'm a mom but love my freedom to go exercise. It's nice to be a role model for my kids. If the kids are off, I'll take them to the track with me. They run a few laps and then play in the sandpit while I get a sneaky session in. Got to fit it in when you can!

I'm a firm believer that if you want to achieve something, you can.
Not content with running, Edel has her sights firmly set on an Ironman race in 2018. She has never been a strong swimmer and sees Ironman as a great motivator to work on her swimming. Edel loves that YPB bars are a healthy nutrition solution that doesn't compromise on the energy needed to keep going.  
Send us your story – team@liveypb.com! We love to help everyone Live Their Personal Best! All stories sent in and pictures shared on our Instagram will go into a weekly draw for a YPB bonus!