YPB started with a simple idea, that we can all live our personal best with the help of organic, tasty nutrition to fuel our exercise, and using precision technology to guide the nutrition planning journey.
Helping you be the best you can be every day is at the heart of everything we do. That's why our motto is "living your personal best". #liveYPB
We are committed to constantly improving your nutrition. We're always pushing the boundaries and trying new ideas to bring you the very best healthy, balanced sports nutrition – personalized to you. 
Don't forget to visit our Expert Panel, responsible for maintaining the most discerning standards of taste, quality, health and performance in YPB products.
The YPB Mission is to be the world's most advanced and convenient active-lifestyle nutrition company, providing data driven personalised insights for everyone.
YPB Team
Dr Donal Bailey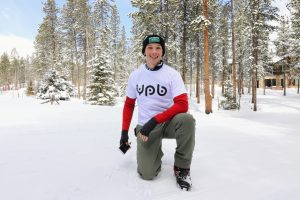 Donal is a physician and an athlete. He has extensive training and experience in Sports medicine and Nutrition. Frustrated for years with existing exercise products on the market, he fueled his own athletic career with home made solutions from his own kitchen. He believes that sports nutrition should be nutritious for good health as well as have the energy required to keep going longer and faster. Using this approach, he set records and claimed numerous titles across a variety of sports as a recreational and elite athlete.
Donal understands the nutrition challenges facing athletes. He is passionate about the importance of healthy personalized nutrition and active lifestyles. He loves sports and the research of human performance. Donal believes YPB can help the athletic community at every level to optimize their sports nutrition to reach their personal best.

Eoin Bailey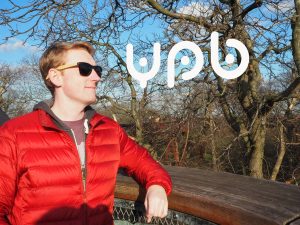 Eoin has over 10 years of experience in software engineering spanning the bustle of startups to building cloud software solutions with multinationals. Eoin's passion for software engineering started at age 10, writing scripts to keep his games running! Since then Eoin has led award-winning projects. His passion for technology is matched by his love of the outdoors. Adding Eoin's skills to the knowledge and abilities brought by Donal and Marisa, he enabled the YPB Team to offer immediate, data-driven,personalized nutrition solutions to any athlete. Eoin is constantly improving this process in pursuit of our YPB Mission. Eoin never misses a chance to get to the mountains and is a keen skier!

Fenton Murphy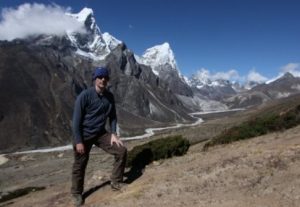 Fenton's professional background is in Property and the Built Environment with a strong focus on technology. He loves the outdoors and is happiest when out hiking, climbing or taking part in his other passion, skydiving. Fenton has won numerous national titles in skydiving and represented Ireland in the World Cup in Russia. He has climbed to Everest Base Camp, summited Huayna Potosi and has taken part in many of the Adventure Race Series around Ireland. Fenton tries to promote a healthy balance between the demands of professional life and a passion for the outdoors which thankfully is shared by his entire family.
We love hearing from our fans – if you have any questions, comments, or problems reach out to us below!