All of us on the YPB team have a passion for organic, plant-based, delicious food that can fuel your exercise all day long and promote optimal muscle recovery and strengthening.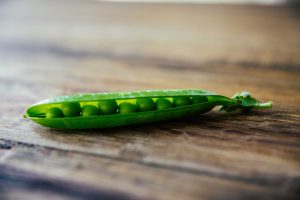 We investigated the best mix of plant-based protein sources so that you could have the benefits of plant over animal sources without sacrificing taste or performance. Our mix of pea and rice based proteins are perfectly blended to satisfy a complete essential amino acid profile similar to that found in whey protein. So your muscles will have all the building blocks they need to grow stronger than ever before after a tough session.
In the past, animal sources of proteins have been superior to plant proteins for muscle repair in lab studies. They have also tended to taste better. However, as the vegetarian, vegan and flexitarian choices have gathered momentum, we have been working harder and harder to push the limits of what is achievable to bring you the best without compromising on your performance or personal choices. So while vegetarian diets for strength and power athletes have involved sacrificing some hard earned gains from each training session in the past, YPB After bars make that a distant memory.
How Much Protein?
Amino acids in the food you eat are responsible for triggering protein synthesis in your muscles. Leucine is a particularly potent signal for this process, which is why you might read about leucine content on some performance supplements. Muscle synthesis continues for 1 or 2 hours once triggered, then switches off until it's needed again. You can trigger it again of course, and that's where we get into quantity and frequency of protein intake.
In general, your ability to stimulate muscle protein synthesis peaks at around 20-25 grams of protein every 3 hours after a tough session for up to 12 hours. Additional amounts of protein and carbohydrate will help further but mainly stimulating an insulin release which inhibits normal muscle breakdown after activity.
At YPB we believe in the role of whole food to deliver the best performance and health for your body. We have prepared our YPB After bars with 10 grams of plant protein and 25 grams of carbohydrate to optimise your initial recovery. We recommend you use this as a stepping stone toward getting further fuel from your regular diet. We're working hard to bring you a plant-protein powder with 25 grams of protein soon! It's delicious already, but we want to make it perfect!
Tip: Optimize recovery by eating 20 grams of protein immediately after exercise and every 3 hours for 12 hours. That's the same as1 YPB After bar and a typical soy yogurt. If you did a very tough session or you know you won't get a chance to eat again for a while (in the evening) then you will be better served having up to 40 grams of protein in one go.

Tip: Unlike with carbs or fat which get stored when eaten in excess, you can ingest far more protein than your body can use for muscle synthesis. You just divert it the excess protein to other metabolic pathways, but don't waste your time eating lots of protein products which are hyped up at the moment, the quantities needed to optimize the benefits are relatively modest.
Animal vs Plant-Based Protein

Animal and plant-based proteins differ in their amino acid profiles. Animal sources are usually complete in that they have all essential amino acids. Taken separately, plant proteins do not have all the essential amino acids – that is why YPB After bars contain a blend of plant proteins.
Those who advocate in favour of animal-based protein sources like dairy and meat point to several well studied positive effects. The YPB Team don't dispute the advantages listed below, however just as you don't know what a whole plant looks like by studying a single of its cells, there is more to protein sources than their use to build muscle.
Bio-availability: First, the bio-availability of animal proteins is greater than that of plant-based protein, meaning more of what you eat is absorbed for use by the muscles. So, animal proteins are more readily used by your body after you eat them. However, when plant-based proteins are blended to form a complete amino acid profile (as in YPB products) that gap is closed and plant-proteins have comparable effects to animal sources.
Leucine: One of the main amino acids to trigger growth of muscle proteins is called Leucine. Some animal proteins contain greater concentrations of Leucine than plant proteins – this is a general guideline but not always true, in fact some plant protein sources are very high in Leucine and other amino acids that are beneficial for muscle protein synthesis.
However, crucially this is not the full story as muscle protein synthesis is not the only effect that proteins will deliver when you eat them. Consider the general health and wellness effects, cardiovascular protection, cancer risk reduction, and societal, ethical and resource consumption effects of plant over animal protein sources. These are typically neglected when one is highly focused on the single goal of maximal and speedy stimulation of muscle protein synthesis at the expense of all other goals.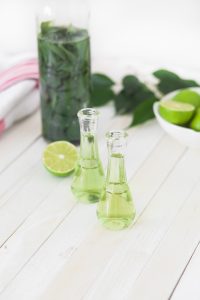 Acid-Base Balance: One of the main reasons YPB opts for whole foods and plant-based foods are for the many subtle and complex holistic benefits on your body. Similarly, one of the many reasons we opt for plant protein sources is that is that plant proteins have a beneficial effect on your bodies acid-base (pH) balance. This is well studied and not to be underestimated.
Plant proteins, unlike animal sources, do not contain sulphur. Sulphur in animal proteins forms an acidic metabolite. Acid lowers the pH and necessitates the use of acid buffers like calcium, with potential leaching effects on the strength of your bones over years, not to mention cardiovascular effects and obesity links. That acidic effect is also blamed by many athletes, particularly endurance athletes, for blunted performance due to combined exercise and diet induced acidosis. It is also blamed for poor recovery over prolonged periods. Plant proteins, on the other hand, yield an alkali effect – opposite to the acidic animal protein effects.
There are many other links made in studies like The China Study highlighting the link between animal proteins and different kinds of cancers – this is a topic we will return to in a specific and more detailed blog. Additionally, we have not discussed wider geopolitical implications of heavy dependency on animal proteins, this is also best left for another day! For now, thanks for reading and we hope you agree with our choice to pursue only plant based protein sources so you can get on with Living Your Personal Best!
We hope this information helps you get the most out of your sport and exercise!